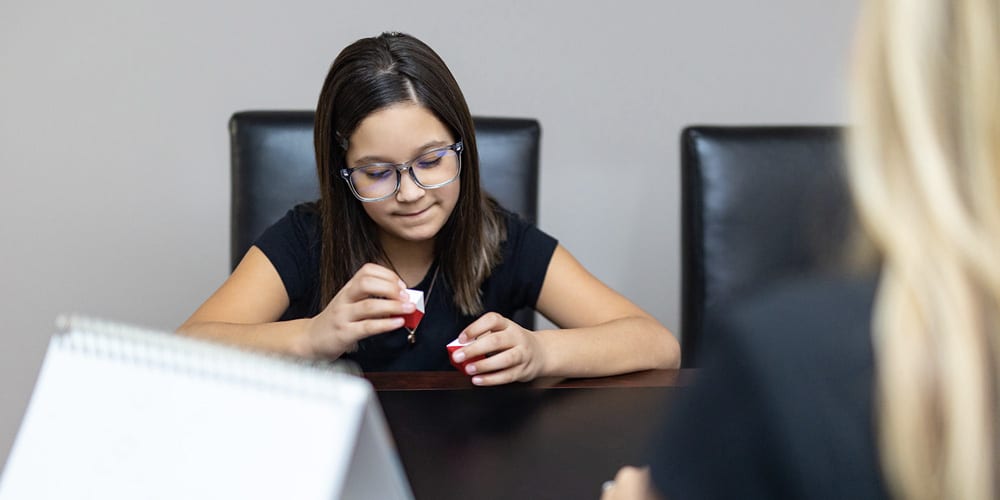 Our practice specializes in providing comprehensive neuropsychological evaluations across the lifespan, from school-aged children to adults. We offer a hybrid evaluation model. Clinical interviews with the client and collateral interviews with parents or other sources can be conducted via our HIPAA-compliant end to end encryption video conferencing software- Microsoft TEAMS while testing sessions are conducted face to face at our office in Glendora. We are also able to include a neuropsychological assessment to any forensic evaluation if the referral question so warrants it. Our team is happy to conduct clinical interviews and testing at correctional facilities for those defendants that are incarcerated. Please visit the forensic evaluation page for more information.
Our neuropsychological evaluations can provide you with a deeper understanding of the brain's overall strengths and weaknesses. This will aid in diagnosis and treatment planning with your current providers and assist with at-home interventions. We administer paper-pencil type of tests to assess: attention, language, motor functions, sensory processing, problem-solving, academics and achievements, intellectual functioning (IQ), and memory.
A neuropsychological evaluation can also determine the effects of an individual's brain injury or medical problem on their emotional adjustment and overall quality of life. For example, school-aged children may need a psychoeducational evaluation (e.g., reading, math, and written expression) to assist in planning for appropriate school interventions or accommodations. Many of our teens and young adults utilize their results to submit for accommodations on the SAT, LSAT, and other standardized tests.  The specific areas evaluated depend on the concerns and the age and current level of functioning of the person being evaluated.
Forensic Psychology & Neuropsychological Evaluations
Contact Vienna Psychological Group
Our services are available for legal proceedings, independent educational examinations, and concerned families and educators. The first step is to schedule a consultation and see how our team can best serve you.
Who Should Be Evaluated?
Adults
Adults experiencing a change in their mental abilities (language, memory, attention, etc.) would be candidates for a neuropsychological evaluation. For those with a prior medical or psychiatric diagnosis, an evaluation is a solid way to determine the effects of your condition and aid in treatment or rehabilitation planning. For example, after testing and analyzing the data, our recommendations from the evaluation will assist you in effectively integrating back into work or home life.  If you don't have a prior diagnosis, no problem, we can help with a comprehensive evaluation to assess for a plethora of symptoms and diagnosis.
Children
A neuropsychological evaluation can be very useful in identifying cognitive strengths and weaknesses. This is particularly helpful in children who have developmental delays or at risk for cognitive problems. For example, children who have been exposed to environmental toxins, in utero substances, or known diagnosis such as Cerebral Palsy Disorder. This type of evaluation is also useful for school-aged children who are not progressing in school or exhibiting "behavior problems." Sometimes this can be described by teachers as students being easily distracted, interrupting the class, forgetting homework, not paying attention, talking out of turn, etc.
In sum, our neuropsychological evaluations will identify the type of cognitive problem you or your child are experiencing. We will combine data from your clinical interview, collateral sources, such as other providers or teachers, and your testing results to make specific treatment or rehabilitation recommendations.
Types of concerns we evaluate are, but not limited to:
Epilepsy
PTSD
Other Neurocognitive Disorders
Contact our office in Glendora to learn more about our approach to Neuropsychological Evaluations. Call us at (626) 709-3494.