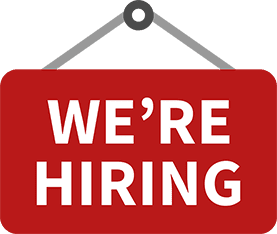 We are looking for a few motivated licensed psychologists. We have already established an electronic charting system, cloud-based HIPAA compliant phone system, furnished offices, rapport with credentialing companies, and branding. You will not be overwhelmed with having to find office locations, furniture, submitting claims, and tedious administrative tasks.
We are a single-disciplinary group at this time.
We have weekly team meetings to allow providers opportunities to consult and collaborate with team members and supervisors. These team meetings are conducted at the San Dimas office as well as via teleconferencing.
The compensation is competitive and dependent upon your availability/caseload. If you work full time, potentially can earn $100,000/ year.
The practice provides modern offices and a complete operations department who provide scheduling and billing.
‪We are committed to increasing access to mental health and achieve this by being in network with major healthcare insurers.
Our team will credential you with the major insurers we work with, ensuring it's very easy for clients to schedule appointments with you.
Through investments in technology, our practice allows patients the ability to self-schedule online based on your availability.
This is a great opportunity for someone who wants to join a private group practice, but does not want the hassle of administrative tasks and wants flexibility in hours. We are seeking individuals who are passionate, hard working, and can work independently as well as a member of a team. If not already credentialed, a two (2) year contract will be sought due to the amount of time it takes to gain credentialing. If credentialed, a one year contract will be sought. All contractors will be required to sign a noncompete clause.
Please send a CV and cover letter explaining your interest (Applications without Cover Letters will NOT be considered). Selected applicants may be invited to participate in an interview. For final consideration, candidates will be required to successfully pass a background check.
Job Type: Contract
Salary: $50.00 /hour
Required education:
Required experience:
Clinical Psychologist: 1 year
Psychology: 1 year
Required language:
To apply for this job, you may send the requested information to nvienna@vpg-corp.com or click here to complete the application via Indeed.