Written by Dr. Nicole M. Vienna
October 29, 2021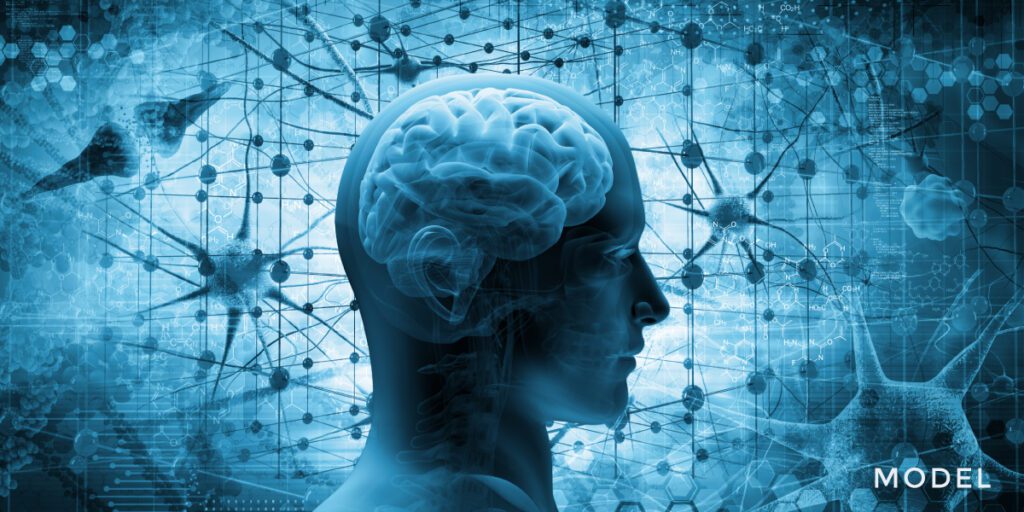 Clinical Neuropsychology is a sector of psychology that focuses on brain function and systems in relation to behavior. Clinical neuropsychologists undergo specific training that focuses on neurology, which covers the biological processes of the brain, nervous system, neurons, neuroanatomy, and functional brain systems. Neuropsychologists offer a variety of services, including evaluation and psychological testing. Typically, individuals are referred to a neuropsychologist when they report experiencing symptoms like memory issues, problems with thinking, concentration, or reasoning, or changes in personality, coordination, awareness, perception, or language production/comprehension. These issues may arise as a result of a head injury, coma, exposure to toxins, other medical illness, or they may have an unknown cause. Part of the role of a neuropsychologist is to investigate the potential underlying causes for the symptoms and subsequent behavior through an evaluation.
Neuropsychologists can evaluate and diagnose individuals with neurocognitive disorders, including dementia, delirium, amnesia, cognitive disorders due to traumatic brain injury (TBI), and Parkinson's, Alzheimer's, and Huntington's diseases. They also evaluate individuals with neurodevelopmental disorders, like autism spectrum disorder (ASD), ADHD, intellectual disability, specific learning disorders, communication disorders, global development delays, and motor disorders. Additionally, conditions such as multiple sclerosis, epilepsy, brain tumors, stroke, cancer, concussion/head injury, and coma can be assessed through neuropsychological testing. Neuropsychologists are trained in a variety of specialized psychological assessments that identify and measure an individual's cognitive, verbal, social, memory, and motor skills. From these tests, neuropsychologists evaluate the test results (data) to identify deficits, weaknesses, and strengths that describe the individual's functioning in several domains.
Unlike neurologists that are medically trained to assess the physical and biological functioning of the brain, neuropsychologists do not utilize brain imaging (MRI, fMRI, CAT scan, PET scan, EEG). However, they sometimes refer individuals to obtain brain imaging to explore medical causes for presenting symptoms. Additionally, neuropsychologists do not conduct medical tests, however, they typically request medical records to better understand an individual's medical background or to rule out any medical diagnoses. It is also common for neuropsychologists to be in contact with a client's medical providers, including neurologists, psychiatrists, therapists, or primary care physicians, to allow for continuity of care.
In addition to cognitive testing, neuropsychologists will often administer tests that evaluate mood, personality, emotion, and behavior. Because neuropsychologists are concerned with the intersection between neurology and psychology, an individual's mental health functioning is relevant and included during a neuropsychological evaluation. Issues identified in the brain or brain functioning can have medical, psychiatric, or neurological causes and can sometimes have multiple etiologies. Thus, it is important for neuropsychologists to thoroughly assess an individual's cognitive performance, personality, mood, and current functioning. Neuropsychologists will integrate what is known from background information (medical records, reports from family/caretakers, school records, etc.), testing data, and the interview with the client to make diagnoses, answer the referral question, and formulate recommendations for the client. As mentioned, these recommendations sometimes include referrals for further testing or medical evaluation if needed. This information is streamlined into a full report, and the final product is submitted to the referring party.
An individual might seek a neuropsychological evaluation for a number of reasons, including:
Seeking diagnosis for recent symptoms
Seeking diagnostic clarification on continued, unresolved symptoms
To determine the level of care needed for an individual
Assessment following a traumatic brain injury or head injury
Intelligence testing for personal or professional use
Assessment for autism spectrum disorder (ASD), ADHD, intellectual disability, or specific learning disorder
To determine eligibility for school or testing accommodations
To evaluate eligibility for disability benefits or services
Assessment following a car crash, work injury, or other accident
As part of a forensic case, to assist with determining various competencies to proceed (e.g., competency to stand trial) or to generally understand a defendant's cognitive or neuropsychological functioning.
Neuropsychologists' evaluations are thorough, often lengthy appointments during which the individual will complete several assessments. Neuropsychological testing is extensive and can be mentally exhausting since it requires effort, sustained attention, and concentration for several hours. When preparing for a neuropsychological evaluation, clients should expect a few hours of testing (anywhere between four to eight hours), make sure to get a good night's sleep before the appointment, and bring snacks or plan to take meal breaks.
To schedule an appointment with Dr. Vienna, contact their office at (626) 709-3494.
References
American Psychological Association. (2008). Clinical Neuropsychology. Available online at: https://www.apa.org/ed/graduate/specialize/neuropsychology
American Psychiatric Association. (2013). Diagnostic and statistical manual of mental disorders (5th ed.). https://doi.org/10.1176/appi.books.9780890425596