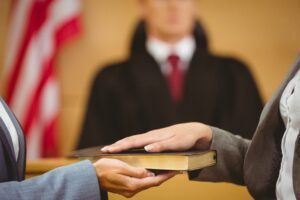 Why Are Forensic Psychologists Used As Expert Witnesses?
Written by Dr. Nicole M. Vienna
March 29, 2022
The courts and legal system have relied upon expert witnesses in mental health fields since the 18th century. In California, under evidence code 720, a person is qualified to testify as an expert if they have specialized knowledge, skill, experience, education, or training sufficient enough to qualify them as an expert in a said subject area relevant to their testimony....
Read More